V3 ORIGINAL & V3 BOOST: THE DIFFERENCE
WHAT'S THE DIFFERENCE?
Studies show that happy people consume fewer calories and an increase in happiness and mood decreases our desire to eat.
V3 BOOST and V3 ORIGINAL promote mood, appetite control and energy! The ingredients in both formulas work together as a "stack" to encourage serotonin and dopamine production in the brain. The additional vitamins and minerals in both formulas help regulate the pathways responsible for satiety, impulse, metabolism and mood. So, what's the difference and how do I know which formula is right for me?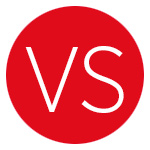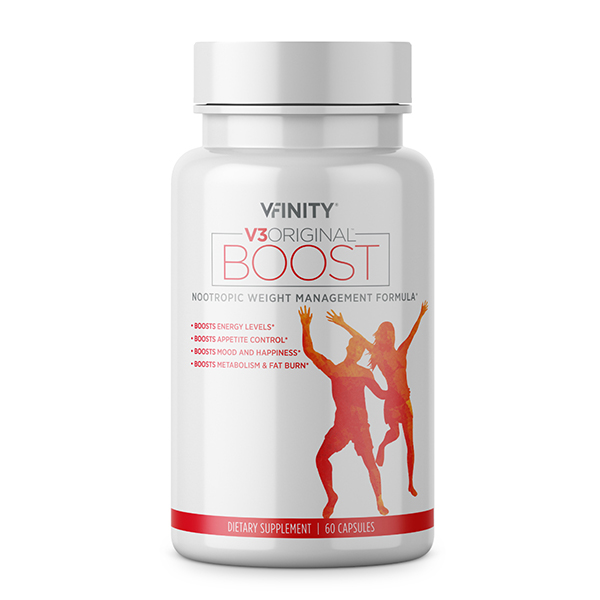 V3 BOOST
200 mg of caffeine

Think of it like 93 octane gasoline – it's more potent!

Contains 10% more PEA (phenylethylamine) than V3 ORIGINAL

Does not contain L-Theanine

Contains Dynamine

Contains Infinergy

Contains BioPerine

Contains Yohimbine (approx. 5mg)

Contains a complete Vitamin B complex




(B1, B2, B6, B12, Niacin/B3, & pantothenic acid)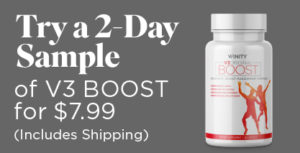 Experience our two personalized blends of nootropics tailored to your unique needs, V3 ORIGINAL and V3 BOOST.
Nootropics, like the ones found in V3 BOOST and V3 ORIGINAL are nutrient compounds shown to enhance performance in the following areas:
Mood
Memory
Focus
Motivation
Creativity
Cognitive Processing
We use only the highest quality ingredients and our products are produced in the USA in a cGMP manufacturing facility.