Teamwork is the key
Teamwork has been defined as working together to achieve a common vision. For the Vfinity team, this vision has been to help everyone realize their goals, dreams and aspirations. Built upon a foundation of success, the team is in place, eager to continue their vision for years to come.
Vfinity's Executive Leadership Team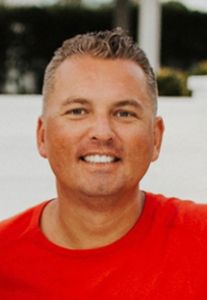 Alex Eliashevsky – CEO, Co-Founder
Alex Eliashevsky is responsible for financial and strategic planning for the company's business operations.
A graduate of Northwestern University with a degree in Industrial Engineering, Alex Eliashevsky started his career as an equity options trader at the Chicago Board of Options Exchange (CBOE) in the year 2000 with Cutler Group LP, a sophisticated derivatives trading firm focused primarily on equity options. Having early success in his career, he invested in a sole proprietorship and continued trading while maintaining a working relationship with the Cutler Group.
He executes his winning strategy by balancing all of the traits necessary to succeed in a constantly changing market environment. His extensive knowledge in finance and financial markets makes him perfectly suited for the fast financial pace of the network marketing industry. In his free time, Alex enjoys spending time with his family, saltwater fishing, and traveling.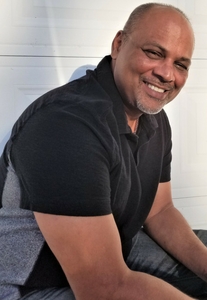 Kenneth John – Customer Care & Operations Manager
Kenneth John came to Vfinity after nearly 12 years of service in both the contact center environment and MLM industry. He is responsible for managing the Vfinity Customer Care Center warehouse order fulfillment and maintains the back office website for our Distributors.
At Publishers Circulation Fulfillment Inc. (NY Times Inbound Call Center) Kenny developed his skills as the performance team leader. He also served as the Customer Care Manager at Stainsafe Inc. Before joining Vfinity he managed the quality control and inventory and logistics departments at Amazon Herb Company later to be named Trivita Inc.
In addition he has been a professional photojournalist for a National Newspaper Publication in Trinidad and the Customer Care/ Performance Manager at Stainsafe Inc. in Palm Beach Gardens Florida.
Outside of professional interests he likes to travel, fix his car, create 3D Animation and being a dad. He enjoys living in Florida with his family and dogs.